I enjoy developing Information Systems, Communities and Land. I started programming with BASIC and Visual Basic in Middle School since the 90s. I now code in Javascript, Python, Elixir, .NET/C#, Nim and SQL as time permits.
Web Development is also a pass-time I enjoy very much! Hit me up if you need anything done on the web or offline. I take on PHP for WordPress projects when needed. Some Page Builders and frameworks I use for UI/UX work are as follows: Divi, Elementor, Zion Builder, etc.
I help people make changes for Inner and Outer Transformation: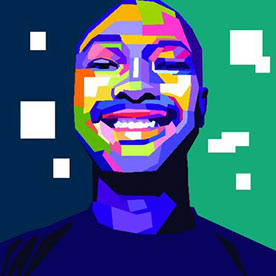 Also, here are some scripts I made for Telecommunications Construction / Virtual Engineering and GEOINT/GIS applications: https://gitlab.com/israelany.info
Stay tuned for more scripts and open-source programs I am working on! My latest work is focused on Augmented Reality / Mixed Realty, as it also involves VR applications for my start-up coined WealthMart going through the BetaBlox VC at 36 Degrees North in Tulsa OK. More to come as I complete the full build of the prototype ...